First things first, what is the original E-A-T?
E-A-T is the summation of Google's Search Quality Rater Guidelines which provides an eye-watering 168 page document to help "webmasters understand what Google looks for in a page."
Whilst Google state that E-A-T is not a direct ranking factor, there are practical applications of these guidelines that are direct ranking factors.
Confused yet?
Let's take a step back and look at what E-A-T stands for.
Expertise : Having a high level of knowledge or skill in a particular field or topic. This could be in the form of a qualification or education. E.g. a WordPress web developer is more qualified to discuss setting up a new WordPress website than someone who has read a few blogs on the topic! There is also space for 'everyday expertise' such as a blogger who reviews restaurants, without necessarily having expert credentials
Authority: This centres around your reputation in a given field. Are you a go-to source on a particular subject matter? Do you have strong reviews (third party as well as customer quotes)? Are you recommended by other experts in the fields? Do you have lots of content on the subject matter?
Trustworthiness: This focuses on legitimacy, transparency and accuracy and is particularly key for YMYL content where the wrong information could be very damaging if inaccurate. However, this is still highly relevant for all webmasters. For example: adding in authors for articles and blog content or citing and linking to external sources when referencing quotes, stats etc.
This ultimately boils down to Google's ambition to further elevate the quality of the SERPs, with high quality, original content written with credibility.
This seems pretty all-encompassing, so why the extra E?
E = Experience
This extra E stands for Experience which, granted, seems very similar to Expertise but there is quite a distinct difference.
E for Experience. Google defines this as content that can demonstrate "that it was produced with some degree of experience, such as with actual use of a product, having actually visited a place or communicating what a person experienced"
In short – Google wants to see that the content is written by individuals who have 'first-hand experience' of the topic.
Why Optimise for E-E-A-T?
If E-E-A-T isn't a direct ranking factor, then why optimise content to meet these guidelines?
The key is how you translate the guidelines into things Google can measure. Google's Danny Sullivan helps explain:
How can B2B marketers create great E-E-A-T content?
Quite often the guidelines from Google are very B2C focused so we've compiled some tips to help B2B marketers elevate content to E-E-A-T standards:
Experience:
Mention your years of experience: eg. Helping leading companies transform their XXX for the past 20 years
Link to Case Studies: Cite and link to examples of work with customers that highlights your breadth of experience on that subject matter. Where possible, add links to case studies using anchor text that is relevant to the page you're linking to as this will provide other SEO benefits for your site
Embed 'How to' or 'Explanatory' videos: Adding a video into your content that provides more information about the topic (or solution/service) can not only show your experience but also help keep visitors engaged with your content.

Top Tip: To also help your page SEO, make sure to add the keyword/phrase you want that page to rank for into the Title and Description of your video! Plus, if you use YouTube embed, this helps your overall video view count and therefore your VSEO – a win win!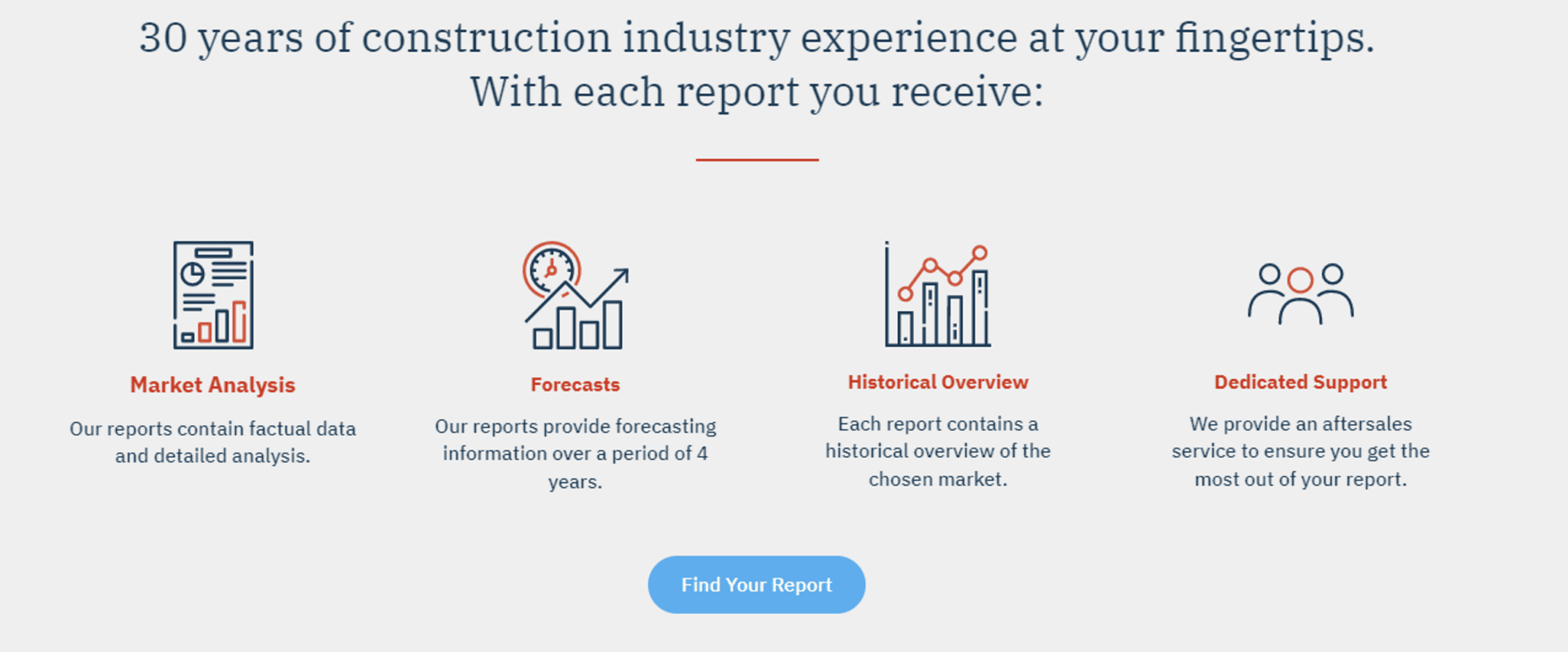 Expertise:
Select authors carefully: Assign articles and blogs to individuals within your organisation with higher levels of expertise in that subject matter
Create author bios: Create individual author pages which all blogs/articles to an author page which details more about their background and expertise in that field. Consider adding links in the bio to other sources highlighting their expertise (e.g. if they're a member of an independent body or even links to their LinkedIn profile)
Don't regurgitate: Showcase your expertise by adding your own opinion on the topic at hand. Ideally this should be backed up with evidence such as research, polls and/or citing credible third party sources
Structure your content based on search intent: Think about the audience of your content and the intent behind a search that might bring them to your content. Where relevant, create digestible sections that directly respond to this intent. This structure will also form the basis of your H2s, H3s and 'table of contents' at the top of longer form content – all fantastic ways to boost your rankings
Link to related content on your site: Internal links let Google know that you have more to say on the topic, or related topic. This also provides an improved UX, making it easier for the visitor to flow between highly relevant content on your site
Link to external sites: This signals to Google that you have researched the subject matter and are supporting your content by linking to trustworthy resources
Collaborate: The content doesn't always have to come from you! Consider bringing in other industry experts to work with you on a rounded piece of content
This article from the Innovation Centre Knowledge Gateway in Essex perfectly highlights how they've selected the right individual, the Innovation Director, to talk on the subject of Scale Ups.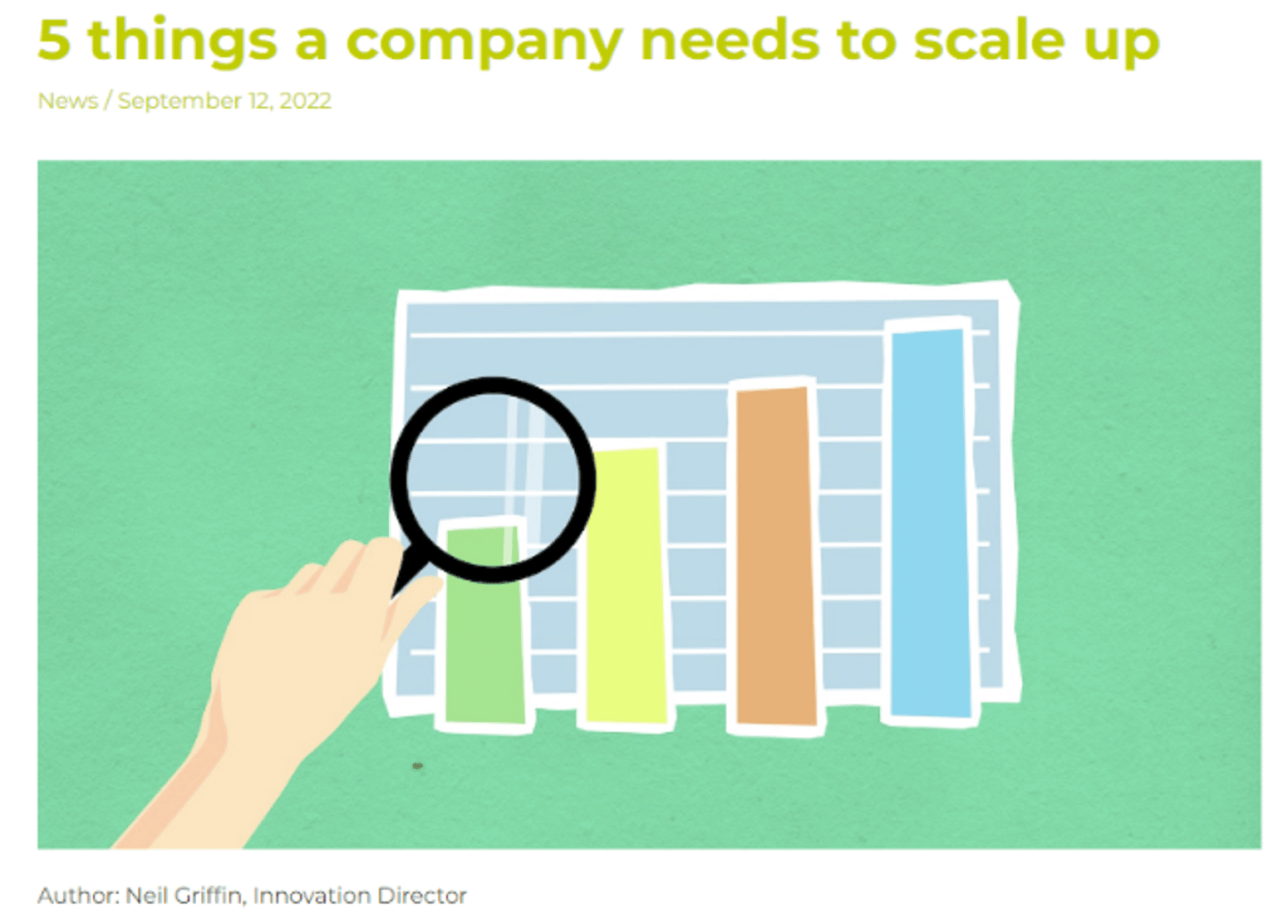 Authority:
Build up related content: If you have 1 or 2 pages on a particular topic and your competitor has 20, then chances are, they'll rank more highly than you if one of their pages is similar to one of yours. To gain authority, you need to build a bank of content related to your field of expertise that are also shaped around your target keywords and phrases
Integrate third-party verified reviews: Adding in third party trusted reviews from sources such as Trustpilot or Capterra, provides an immediate source of both authority and trustworthiness for visitors
Cite key partnerships: If your work with other trusted organisations, then integrate this within your content. Adding external links for these organisations will also provide an SEO boost
Build backlinks for key content: Backlinks to a site is a key measure of your overall authority. Links that direct to pages deeper in your site (not just the homepage), gives that content even higher authority. Look at the top 1-3 websites ranking top for the keyword/phrase you want to rank for and identify the types of sites they are receiving links from to help inform your own backlink strategy
Barbour ABI cites government and independent organisations which help builds both authority and trust with the visitor.

Trustworthiness:
Arguably the E-E-A portions work together to build trust amongst your visitors. However, we have pulled out a few additional tips to help bolster this further:
Check references:If citing third-party statistics, make sure these are accurate
Highlight awards won: What better way to show that you're a trusted organisation than highlighting that your products, solutions or services have received awards in you field?
Keep content up-to-date: If you have 'evergreen' content on your site, then make sure it's updated to ensure accuracy

Top Tip: If updating a 'trends' blog that is relevant YoY, make those changes and then update the year on the blog and its related Title and Meta Description

Show your contact details: In B2B, a phone number and email address displayed prominently in the header and footer as well as the Contact Page shows that you're a real company, with real people
Refresh your Google Business Profile: When users search for your brand, the content of your Google Business Profile may well be the first thing they see. Make sure this is up-to-date and making the most of the enhanced features it offers (e.g. products/services)
E-E-A-T helps beyond SEO!
We've talked here about E-E-A-T because of its relevance to SEO. But Google isn't your only stakeholder! It's worth remembering that almost all of the E-E-A-T factors are also relevant for engaging and converting your website visitors. For example, third party reviews will help prospective customers decide whether your product or service meets their needs, and including contact details on your page will help them to get in touch when they are ready for a conversation with sales. So both of those things will increase conversions from your website visitors.
In general, following the E-E-A-T guidelines will make your content more persuasive and more engaging for your human readership, as well as more attractive to Google – with all of the marketing benefits that flow from that.
This blog post was written by Rachael Clark's, Sharp Ahead's very own B2B SEO expert. With over 15 years of marketing experience and a Cannes Gold Lion winner, Rachael's clients have included Microsoft, Amazon, Criteo, Debenhams, Shop Direct, Sage, Kellogg's, LEGO, YPO (amongst others!).
Want to have these helpful tips at your fingertips? We've curated the checklists above into a downloadable E-E-A-T checklist that you can keep on file for whenever you've got new content to create. We hope you find it useful!
If you'd like to continue the conversation with Sharp Ahead, or find out more about our SEO and B2B copywriting services, please do get in touch – we'd love to hear from you!