Three Ways to Execute Marketing Campaigns on a Budget
The theme for our next Search London event is
Three Ways to Execute Marketing Campaigns on a Budget
We have three speakers talking about one aspect of marketing each – Social, Data and SEO.  They will be sharing how to carry out marketing campaigns with limited funds.
The event will take place on:
Wednesday, 30th of July from 6:30pm
We have three speakers on the night:
1) How to Use Content & Social Media Marketing on a Shoestring
Forget advertising, Jorgen Sundberg will talk about how to combine content in all shapes and sizes and social engagement to drive marketing campaigns on a budget. Got challenges you want him to address, tweet him @JorgenSundberg.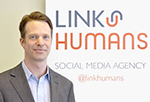 Jorgen is the Lord of the Dance at Link Humans, a social media agency based in London & Paris
2) Content Marketing Analytics: How to Make Data Work Harder for Your Business on a Budget
Daniel Smulevich gives a how-to session to gain real insights into what drives your users and how to maximise it.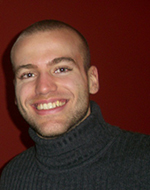 With all the buzz about content, marketers compete to generate the best content out there. Google Analytics is often the first tool we turn to in order to understand how our content performs, but pageviews, downloads and sign ups only tell us a (very small) part of the story. Digital marketers tend to limit themselves to reporting on superficial metrics rather than finding the right KPIs for their business. 
Daniel loves web analytics (GAIQ certified) and uses his Excel ninja skills to turn data into actionable advice.
3) The Power of SEO Even on a Budget 
Jo Turnbull shares her experience on how to execute SEO even with the smallest budget to drive more visits and conversions. SEO seems to always get the smallest part of the marketing budget, yet at the same time, it is scrutinized and always has to provide a high ROI. Jo will show how you can provide that ROI clients are asking, even on a small budget.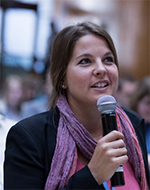 Jo has been running Search London for nearly 4 years, she loves SEO and has recently had her blog "SEO Jo Blogs" redesigned.   Let her know what you think on Twitter.
You Can Get Involved in Search London on the Night !
In order to capture all the tweets and questions people will be asking on the night, we are going to be using a platform called Sli.do.  Sli.do "Gives a Voice to the Audience" with its USP connecting the audience with the organisers and presenters of the events.  
More will be explained on the night.
We look forward to seeing you on the 30th.
Jo Turnbull and Tim Sheed