How To Implement Unconventional Campaigns
Following on from our last meetup where we had some fantastic tips on creating award winning campaigns, this meet up will be focused around How to Implement Unconventional Campaigns.
The next Search London event will take place on:
Date: Wednesday 11th of June 
Time: From 6:30pm
Location: Theodore Bullfrog Pub
We have two speakers presenting at the meetup:
We have two great speakers at the event, Pete Campbell, Founder of Kaizen Search and James Finlayson, Head of Search at PureBlue.
Please register on below for a ticket to the event.
Pete will be speaking about Running Creative SEO Campaigns on a Shoestring Budget & Still Winning Big

Pete will talk about convincing his clients to move-away from tired, old fashioned SEO techniques and take the plunge into Creative Content, despite their limited budgets.

He will give examples and the process behind Content Curation, News-Jacking & Buzzfeed-style list campaigns that cost less than £100 to make but still won links from sites like HuffPost, Lifehacker. & Inc.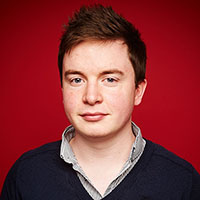 Speaker bio:
Pete Campbell is the founder of Kaizen, which helps businesses big and small with SEO, PPC and Content Marketing strategies.
He built first his first site at 11, a gaming community that has 100k+ Facebook Fans. In the past 5 years he worked both in-house and agency side in SEO strategy roles and was the 2013 Winner of 'Rising Star of the Year' at the Travolution Awards.

James will present Client Approval on Unconventional Campaigns
Most SEOs are now convinced of the value of 'big content', understanding that the tactics of the past are becoming increasingly less effective. Big content can often sound much riskier and less commercially minded though – especially when the concept is a little out-there. As a result, it can be tricky to convince clients to invest large parts of their SEO spend on such unconventional campaigns. Based on two case studies, James will explain how he puts together business cases for unconventional content and gets exec approval.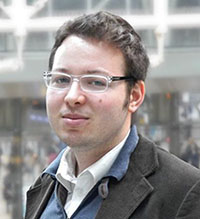 Speaker bio:
A former lawyer, James has been working in SEO for the past 5 years. He's currently Head of Search at eCommerce agency PureBlue. Having previously worked with some of the UK's biggest brands, he now enjoys helping SMBs spread their wings and build brand identity.
 Sponsor for Search London
URL Profiler will be buying us a few drinks on the night. Developed by Gareth Brown and Patrick Hathaway. URL Profiler is a powerful tool for SEOs to quickly audit links, content & social data.
URL Profiler doesn't just do one task; it can be configured to retrieve a large array of different content and link metrics. It can be used for prospecting, outreach, penalty analysis and content auditing. It will literally save you hours of work every week. 
No limits or constraints…the data that you want, all presented in one handy spreadsheet.
Find out more at the next event. We look forward to seeing you then. 
Jo Turnbull and Tim Sheed