How Brands Work With Bloggers
Hello everyone,
We have one last Search London event in 2015 and we are lucky to have 3 great speakers: Paddy Moogan, Emily Hill and Michael Chidzey.
Paddy Moogan
Paddy is co-founder of Aira, a digital marketing agency based in Milton Keynes providing SEO, PPC and content marketing services for clients in the UK, Europe, US and Australia. He has been working in digital since 2004 when he got bored while studying for his Law degree and was previously VP Operations at Distilled. 
Paddy will speak about How Brands Work With Bloggers. With the rise of celebrity bloggers such as Zoella and the huge audiences they have, brands are trying more and more to engage with bloggers and leverage the audiences they have. Paddy will share some real feedback from real bloggers to help you understand how to approach and work with them to help your content marketing campaigns be a success.
Emily Hill
Emily is the CEO and founder of copywriting agency Write My Site, which launched in 2006. Her new copywriting training website, www.AskEmilyHill.com, is due to launch in Autumn 2015. Write My Site has built its reputation as a specialist provider of long-form thought leadership content for brands across many sectors.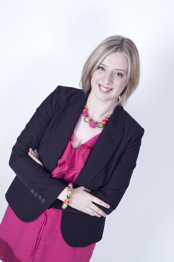 Emily's training and speaking credentials include: Brighton SEO, Content Marketing Show, British Library, Spring Fair International, National Housing Federation, Marketing Week Live, and General Assembly.
Her flagship course is the one-day Copywriting Best Practice Workshop – run at Brighton SEO for the last two years – in which she teaches her own SPARKLE methodology for writing compelling digital copy.
Emily will speak about Writing Imaginative Editorial Content for B2B Websites and Blogs
Coming up with regular content for B2B websites and blogs can be a challenge. If you're not selling Segway hoverboards or exotic holidays, it's easy to think your audience won't be interested in anything your brand has to say.
This couldn't be further from the truth! B2B brands are sitting on a huge opportunity to establish authority and trust with their client base by writing helpful and targeted content for them on a regular basis.
Michael Chidzey 
Michael Chidzey is the marketing director at Chillisauce. Chillisauce is one of the UK's largest and fastest growing event agencies, delivering thousands of activities and experiences for groups and companies across Europe every year. Chillisauce's marketing strategy focuses heavily on digital marketing combined with traditional PR and eye-catching stunts, delivering campaigns that earn widespread attention. 
Michael will speak about Creative ​o​utreach ​tactics ​​​that ​will ​earn attention and will share innovative outreach tactics that spark interest, engage and inspire influencers to boost your marketing campaigns.
RSVP on Eventbrite to reserve your place.
We look forward to seeing you there.
Jo Turnbull and Tim Sheed