Avoiding Penalties with Panda, Penguin & Authorship Updates
I am pleased to annouce, Forward3D will be  sponsoring some drinks at our next meetup. Forward3D run cutting edge multilingual search and display marketing, delivering worldwide language coverage through Locaria, the agency's International division.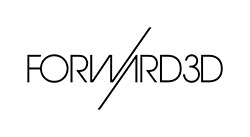 Specialising in the retail and travel markets, the agency's clients include British Airways, Hilton Hotels, Gucci, John Lewis, Debenhams, Ralph Lauren, The Net-A-Porter Group, ASOS and New Look.  Headquartered in London with offices in New York, Shanghai and Seoul, Forward3D has grown to a 250 strong global team of digital marketing analysts in 2014.

Our first speaker of the evening is Jack Norell who will be speaking about:
1)  Organise Your Content Marketing for Business Impact
Dive into the customer journey and ensure your brand gains lifetime customers through content.  It must be incredibly engaging but also highly visible to support business objectives through every step of the conversion funnel.
Get 2015 started with a clear framework for your creative content and communicating the benefits with clients and business stakeholders. 
2)  How to Remove Bad Links and Build Authorship 
Jo Turnbull and Ehsan will be conducting a joint presentation. Jo, the host of Search London shares her experience on removing links. The Penguin 3.1 update means more sites that have engaged in black hat or shady link building may be affected.
Ehsan has been working in social media and digital PR since 2006. He is a keen blogger and has over 40 published articles. He will be sharing his experience of how to build up authorship despite Google authorship being removed.
Look forward to seeing you at the next Search London event on the 11th of November !
Thanks,
Jo Turnbull and Tim Sheed