Technical SEO Tips To Implement Today
Content Marketing seems to be the buzz word in search but what about the foundations of your site? How important is Technical SEO? Are you missing out on traffic because you have some basic errors or are you ignoring mobile apps and mobile optimisation? If this applies to you or you want to find out more, come to the next meetup about Technical SEO. 
Date: Tuesday, May 10th 
Time: from 6:30pm.
Location:
The Theodore Bullfrog, nearest station is Charing Cross or Embankment.
I am very pleased to announce we have sponsorship from Ungagged. They are holding their London event on June 23rd and June 24th at The Grange City Hotel, London, EC3N 2BQ.
We also have Pete Campbell, from Kaizen speaking about "The Future of Technical SEO Isn't Your Website"
Pete Campbell is the founder of Kaizen, which helps businesses big and small with SEO, PPC and Content Marketing strategies.
During his presentation, Pete will build the case through statistics, quotes and, examples that Google will for the benefit of users (and their own platform) continually reduce the amount of referral traffic it's sending to 'traditional' websites. Pete will show how Google will focus on App Indexing, APIs, Google AMP and Knowledge Graph. The practical side of the presentation will focus on how to use Google AMP, App Indexing and Data Feeds. 
James Bavington  will present "The on-page factors that every small or local business should be achieving". James is co-director at StrategiQ Marketing, a Suffolk based agency who specialise in website development and marketing for small to medium size businesses. Prior to joining forces with StrategiQ in 2015, James worked for almost ten years as a founding member at Creare, a full service agency based in the Midlands that work with small businesses.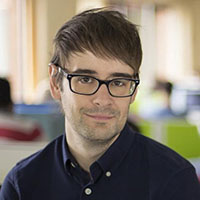 As a developer himself, James will be sharing actionable, real-world advice for on-page ranking signals for small and local businesses. Using live examples, the session challenges the perceived limitations faced by small businesses with actionable advice for digital marketers of all levels.
I am pleased to say we also have a second sponsor, Built Visible.  
Jon Quinton, Agency Director at Builtvisible has been in the SEO business for a decade. Like many specialists he found his way in to the discipline through a desire to understand how things work, and what happens if you tweak things a little.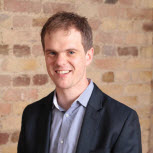 Jon understands that forecasting organic traffic is tough so he will speak about "Forecasting Organic Traffic: how to get this right and avoid inherent bear traps"
With such a fast changing environment it can sometimes feel impossible to predict what you believe your activity can achieve. However, at some point we're all likely to be asked the question: "How much traffic or revenue will we get by implementing your work?" 
We look forward to seeing you at the next event.
Jo Turnbull and Tim Sheed.