Search London's 6th Birthday Party
I am excited to announce that Search London's 6th Birthday Party will be on Monday, January 30th, 2017.
We will be hosting the meetup at
Bounce, 121 Holborn,  London, EC1N 2TD
We have our own room, complete with two ping pong tables and karaoke.  We will also have cake ! You cannot have a birthday party without cake.
We have two great speakers and sponsors.
Our Headline sponsor is Searchmetrics and Majestic will be sponsoring your first drink.
International Consultant and founder of Orainti, Aleyda Solis, will be sharing her tips on "Do's & Dont's for HTTPs migrations"
Deliberate Digital founder, Pierre Far will share with us "How to prepare for Google's mobile-first future".
Don't miss out on this fantastic event – Register on Eventbrite for your place at one of the best birthday parties of 2017 !
Searchmetrics – Headline Sponsor
Searchmetrics guides SEOs and content marketers with suggestions for creating content that improves relevance and boosts conversions. It shows the connection between social media links and overall engagement. And its analytics make clear which content performs the best and how an organization's content performs against its competitors. With Marcus Tober, one of the top 10 SEO minds in the world, leading Searchmetrics' product development, we have over 100,000 users worldwide, many of whom are respected brands such as T-Mobile, eBay, Siemens and Symantec. They depend on Searchmetrics and our 12 years of product innovation to maximize their online performance.

Majestic
Dixon Jones became the Marketing Director of the world's largest link analysis engine, Majestic, in 2009, transforming the SE industry by providing link intelligence on a scale not previously open to the industry.  Bringing the technology to the search marketing industry has resulted in two best SEO Technology awards and a user base of thousands from WordTracker to Microsoft. The data provides users with detailed link data from anchor text to crawl date, and is helpful to digital entrepreneurs, business analysts and businesses.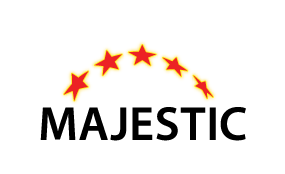 Aleyda Solis will speak about "
Do's & Dont's for HTTPs migrations"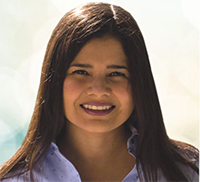 Aleyda is an International SEO Consultant -service that she provides with her boutique consultancy, Orainti-, a blogger (Search Engine Land, State of Digital and Moz), speaker (with more than 70 conferences in 17 countries in English and Spanish) & author (of "SEO, Las Claves Esenciales").
 After working in different SEO roles at European and American companies, both from the agency as well as in the in-house side, she founded her own consultancy helping from unicorn startups in competitive industries to Fortune 500 multinational companies with complex Web environments to grow their search visibility & achieve their SEO goals with strategic, technical & in-depth SEO consulting.
Pierre Far will speak about "How to prepare for Google's mobile-first future".
Whether you feel you're prepared for Google's mobile-first index or not, this is a good opportunity to take stock of your business's online presence, and plan out for a mobile-centric 2017. We'll start with the most important audit, the customer experience audit, and then talk about emerging technologies and what you need to cover in a technical SEO audit.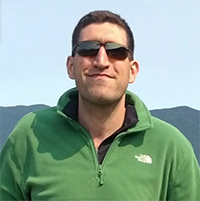 Pierre is a digital product management consultant, with a specialty in SEO. Prior to founding Deliberate Digital and Blockmetry, Pierre held several roles at Google and the technology sector in the UK, including product management, community management, innovation consulting, and online marketing. He's a regular speaker, author, and advisor about technology topics, and has a Ph.D. in microbial genetics from the University of Cambridge, UK.
Spaces are limited, only 100 tickets available.
Please RSVP on Eventbrite to buy your ticket.
Look forward to seeing you at the party !
Jo and Tim