Search London – Google's Recommendations for Smartphone Websites
You really ought to be there. Here's why:


We've got Google's Pierre Far, speaking about their recommendations for mobile search (mobile searches are growing far faster than desktop searches…) and





Jon Quinton,

from

SEOGadget, doing an unmissable live site audit (bring your notepad…or dictaphone!)


Plus: delicious and refreshing free booze (courtesy of SEOGadget – cheers!). 
But…
The reason Search London's already almost full is because it pulls together frankly THE most awesome bunch of search marketers to learn and drink in one of the greatest cities in the world. 
So whether you're looking for insight, opportunities or connections, make sure you get on the list.


I'm down. Who's buying?
While you're slurping your link juice, raise your glass to (or stagger over and thank) SEOGadget, who are generously sponsoring the event.
SEOGadget are a boutique SEO agency, building clients' traffic using first class technical SEO, site architecture and searcher behaviour research. They understand conversion, and they deliver a conversion-based, revenue-driven approach into their daily work for clients.
Right, who's talking and about what?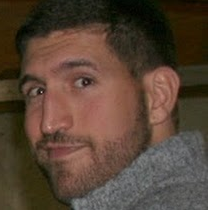 If you don't know Pierre Far, you should: he's a Google Webmaster Trends Analyst who follows industry trends in SEO and web development in order to help different Google teams build better tools for webmasters and improve search quality.
The foundation of many smartphone sites is broken and many websites are getting the basics wrong. Pierre will explain how he is helping to fix this issue and what webmasters should be doing.
Pierre also writes for the Webmaster Central Blog and participates in Google and external forums, helping site owners troubleshoot search-related problems and get the most out of Google Webmaster Tools.
And live on the night…


Jon Quinton from SEOGadget will be giving a speedy presentation: Site Audits in 10 Minutes, using his tried and tested audit forumla. 
Jon stumbled across SEO and caught the bug whilst playing around with personal sites. Since then he's developed a strong passion for developing content, technical SEO and generally seeing plans put into action.
Jon will also be live reviewing a site, so if you are looking for some technical SEO insight, do not miss the first Search London event of 2013.
We can't wait to see you there,

The Search London Team: Jo Turnbull, Luella Ben Aziza, Mike Chidzey & Tim Sheed
PS: If you are unable to come, please change your status so that someone else can take your place. As ever, we have a limited number of spaces filling fast.