PR and ROI of Keyword Research Data
The third Search London meetup for 2015  will be about PR and ROI of Keyword Research Data
The event will take place on:
Date: Monday 20th of April
Time: From 6:30pm
Location: Doggett's Coat and Badge
Ungagged  are our headline sponsor for the night. UnGagged is for intermediate to advanced Technopreneurs / SEOs who want to meet with and learn from global industry leaders who will help them progress further, faster. It's UnGagged or it's UnAvailable. 
All Search London members will receive £145 off the Ungagged Event taking place May 16th – May18th. To obtain the discount code, please visit this link on Eventbrite:

We have two great speakers at the event, Pete Campbell, Founder of Kaizen Search and Jono Alderson, Head of Insight at Linkdex
Please register on below for a ticket to the event.
Pete will be speaking about How Learning PR Techniques Made Me Awesome at Outreach
Pete will be sharing the exact process he uses to earn links from top news sites like Mashable, Lifehacker and Daily Mail. By combining traditional PR agency techniques and giving them an SEO spin – you'll win.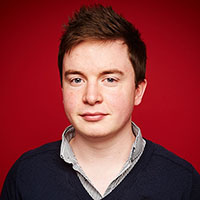 Speaker bio:
Pete Campbell is the founder of Kaizen, which helps businesses big and small with SEO, PPC and Content Marketing strategies.
He built first his first site at 11, a gaming community that has 100k+ Facebook Fans. In the past 5 years he worked both in-house and agency side in SEO strategy roles and was the 2013 Winner of 'Rising Star of the Year' at the Travolution Awards.
Jono will be speaking about Understanding ROI with Advanced Keyword Research
To win the market, you need to understand the market. Jono shares his experience, tips, tricks and tools for discovering and structuring keyword data in a way which identifies opportunity, creates compelling business cases, and blows competitors out of the water.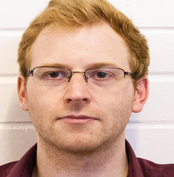 Speaker bio:
Jono has over a decade of blended experience in digital marketing, with expertise in SEO, analytics, campaign strategy and web development – from defining the 'big picture' and strategic direction, down to getting his hands dirty in the nitty-gritty technical detail. He's worked with agencies, startups, household brands and FTSE 100 companies to define, support and deliver successful SEO, content, analytics and brand strategies at an international level. At Linkdex, he heads up the Insight team to layer human expertise and consultancy on top of the award-winning platform, coupling big data with big thinking.
Discount
Ungagged have created a discount code exclusive to Search London Meetup members, £145 off the ticket price.  Please visit this link to purchase your ticket.
UnGagged is taking place at:
The Grange St.Paul's Hotel
10 Godliman St
EC4V 5AJ London
Dates:
Saturday, 16 May – Monday, 18 May  2015
We look forward to seeing you on Monday, April 20th.
Jo Turnbull and Tim Sheed