Overhauling Content Strategies and Tales from The Dark Side
Hope you are all having a great summer.  I am very pleased to announce we have a date for the next Search London meetup.
At the usual Search London venue: Doggett's Coat and Badge
Date: Tuesday, September 1st
Time: From 6:30pm
We have two fantastic speakers, Briony Gunson and Richard Shove.
Briony Gunson will talk about "How to overhaul content strategy as part of a site migration"
Briony will present a methodology that her team has used to overhaul client content strategy when handling a site migration. Beyond just the usual IA implications, it's about setting up the site to address user needs whilst also satisfying search intent. 
Come say hello @BrionyGunson.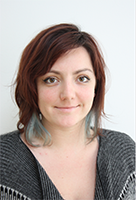 Briony Gunson is an SEO Account Manager at Resolution Media, part of Manning Gottlieb OMD, a London based Media Agency.
Our second speaker is Richard Shove 
Richard will present "Tales from the Dark Side"
Richard will discuss lessons learned from making the switch to in-house, from both sides of the fence. Common mistakes, frustrations, improving processes and ensuring a productive relationship for both parties.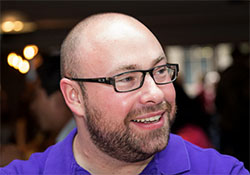 Say hi to @RichardShove
We look forward to seeing you there. 
Jo Turnbull and Tim Sheed
For all the latest @SearchLDN news, follow us on Facebook or Twitter.