Managing Website Migrations + Advanced competitor analysis + drinks sponsored by Conductor
Hi everyone,



Jo and I are excited to announce that the next Search London event will be on:



Monday, June 11th
6pm
 (talks start at around 7pm)

At the 

Theodore Bullfrog Pub (next to Charing Cross Station)
************************************************


Please RSVP to secure your place.


************************************************

We have two fantastic speakers:

 Victoria Olsina and Serbay Arda Ayzit

Victoria is a Search and Aquisition Manager at Barclays with over 8 years experience in online marketing.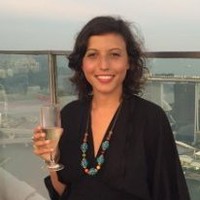 She has worked across 3 continents for clients such as Lotto, Kathmandu, Citizen Watches and New Zealand Tourism. Her main focus areas are SEO, Ecommerce, and Data Visualisation.



Victoria will be speaking about "A client side story, Surviving a Website Migration."

The migration of Barclays.co.uk involved a change of CMS platforms, design, architecture, domain and protocols, all at the same time, with dozens of teams working together for months to achieve a successful transition. In this session Victoria Olsina will share her learnings from the SEO side of the migration, but most importantly, the learnings from the challenge of implementing change within a big organisation:
    •    Dealing with stakeholders
    •    Processes and ways of working
    •    Presenting results



Serbay is the Managing Director of Digital Marketing Agency, Optdcom.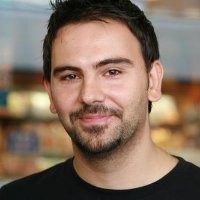 He started his career in 2007 and was among the first 20 people to become an AdWords certified professional and a top contributor to Google AdWords official forum. Serbay spent 9 years as the head of SEO for one of the first SEM agencies in Turkey, where he has consulted 2OO+ clients including Turkish Airlines, Samsung, Dominos, Allianz, Loreal and Ebay.  In 2014, he launched a content marketing company, Contentus, which creates content for brands like Mini, BMW, Jaguar. Now he is working as Managing Director at Optdcom (Digital marketing agency) and creating overall digital marketing strategies for brands.


Serbay will be speaking about competitor analysis.


Who are your real competitors? From experience, no one fully understands their real competitors. Are British Airways' competitors just other airline brands? Together let's find out how to find real competitors using the right keyword research and by understanding user behaviors.

A massive thank you to our sponsor, Conductor, who will be buying everyone a few drinks!





Conductor is the world's leading organic marketing company. Their content intelligence platform, Conductor Searchlight, unlocks invaluable insights about how customers express intent and how they can deliver on those needs.  Their technology illuminates content opportunities that lead to increased traffic and higher organic marketing ROI.

Conductor Searchlight enables marketers to understand their prospective customers' intent by revealing the trends and topics they are searching for at every phase of the purchase process. Customizable dashboards and workflows guide marketers through the content creation process, empowering them to continuously measure, refine, and demonstrate the effectiveness of their SEO and content marketing efforts.

************************************************
Please RSVP to secure your place.


************************************************
We look forward to seeing you on June 11th!


Tim Sheed and Jo Turnbull