Building Your Social Media Presence and Winning New Customers
We are looking forward to our next Search London event on:
Tuesday, October 23rd
Time: 6pm until 10pm
Location: FORA, 71 Central St, London EC1V 8AB
The nearest tubes are Barbican (11mins) or Old Street Station (10mins). It is also a 15 minutes walk from Farringdon station.
We have two well known speakers, Cosmin Negrescu and Alexandra Tachalova.
Please RSVP here on Eventbrite to your place.
Thank you to SEOMonitor for sponsoring our event. SEOmonitor managed to help hundreds of agencies differentiate and grow with its technology. It brought a better measuring methodology to the market, with meaningful metrics and optimized costs. The company took the next logical step to ensure that its users are making the most out of all the features and the large amounts of data: reinventing the user interface. It did that by creating a layer of technology that proactively analyzes all the collected data and translates it into byte-sized insights. Insights that can easily be scanned and acted on from a mobile screen.

The Founder and CEO Cosmin Negrescu's focus on helping SEO agencies differentiate and scale through technology comes from his previous venture, where he was trying to grow his own agency.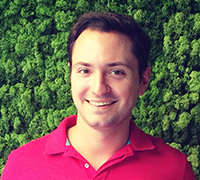 Cosmin will talk about Using "Jobs-to-be-done" to win more customers
The talk will be based around the "Milkshake Case Study", which focused on McDonald's need to increase the sales of their milkshakes. These techniques can be adopted by the SEO industry as well, whether you are an agency or a business looking to win clients faster.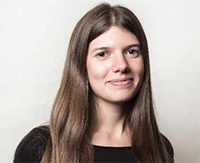 Alexandra Tachalova has worked in digital marketing for over six years. She is a digital marketing consultant, helping digital businesses to open new markets and boost sales. Alexandra is a frequent speaker, and Founder of online digital marketing event DigitalOlympus.net.
Alex will be speaking about "Killing two birds with one stone: growing your SMM presence by building relationships with influencers".  Alex will share the strategies that she has found especially effective when it comes to growing SMM channels by leveraging the power of influencers. All strategies will be supported with detailed how-tos that anyone can implement on their own. Also, she will show the kind of positive impact we've achieved using the very same steps she will be sharing.
Please RSVP to reserve your place on Eventbrite.
Thanks,