How important is mobile to you and your business? Are you confused on where to start your mobile strategy? 

Then come to the next Search London event after the summer break.
When: September 6th, Tuesday from 6:30pm
Where: The Gable, 25 Moorgate, London EC2R 6AR
Lukasz Zelezny who spoke at our Social Media event in March will be presenting in September. Lukasz is the head of organic acquisition at uSwitch.com which is a UK based price comparison website. As the leader of the team, he is responsible for the uSwitch.com brand's organic visibility, conversion rate, traffic and engagement so he knows first hand about implementing mobile and social media strategies.
Lukasz is will speak about the importance of Mobile SEO Strategies and how USwitch are implementing this at their company.
Our second speaker is Grace Kaye.
After working at Merkle|Periscopix, Grace joined Brainlabs, the fastest growing PPC agency in Europe. They have picked up dozens of awards for our groundbreaking work in PPC, including 'Best Large PPC Agency' at the European Search Awards.
Grace heads up the Programmatic and Attribution teams at Brainlabs where she is focused on delivering innovative solutions for some of the world's most sophisticated advertisers. She likes to share this work, so speaks regularly about Programmatic and attribution at conferences like SASCon and Google Firestarters.

Grace will be sharing some tips into how to run successful display campaigns looking into the importance of campaign design (mobile vs. desktop), creatives (mobile vs. desktop), technology and automation, optimisation and measurement.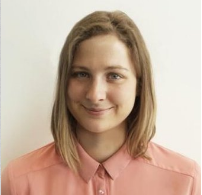 We will be announcing more speakers soon, so watch this space !
We have reserved the basement of The Gable and have the whole area for our own Search London event. Please RSVP on EventBrite to reserve your place.
Don't miss out on this exciting talk, Please RSVP here on Eventbrite to reserve your place.
Thanks,
Jo Turnbull and Tim Sheed